Category:
What's On
Until the orchestra is able to welcome audiences back to the concert hall, we are going to be developing studio projects which facilitate the dissemination of new and innovative work, exploring different kinds of concert formats. Each project will be filmed for online distributionand recorded for commercial release in partnership with Wyastone Concert Hall and the Nimbus Foundation. We believe this moment gives us an opportunity to be really bold with our programming, and to encourage our audiences to engage with new repertoire and new programme formats without risk or cost.  Our goal in these concerts has been to create a series of exciting and entertaining programmes that no other orchestra could do.
Concerts

Recordings

Concerts in Care Homes

ESO Youth
DownsideUp 1pm Tuesday 22nd December 2020Great Malvern Priory, Church St, Malvern WR14 2AY...
Holocaust Remembrance Day MUSIC FROM WYASTONE – STUDIO CONCERT SERIES Programme Hans Gál ...

Support Us
Become a Digital Supporter
---
Make a one-off Donation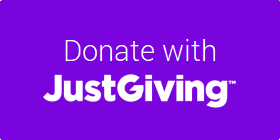 Join Us
Want to receive all the latest news, infomation and special offers from the orchestra? Then please join our mailing list today!